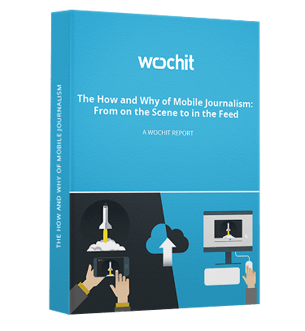 What's in the Guide
Mobile Journalism (MoJo) is a new set of tactics for reporting, defined by an ever-ready, do-it-yourself approach, which work especially well for local newsrooms. In this eBook, you'll learn how MoJo allows anyone to act as a one-person news team.
Newsroom managers will find insight into preparing and directing their teams.
Journalists will find practical advice for adopting a MoJo approach.
As MoJo becomes ever-more present in local and news media, our guide will prepare your outlet to leverage Mobile Journalism's audience-capturing potential.