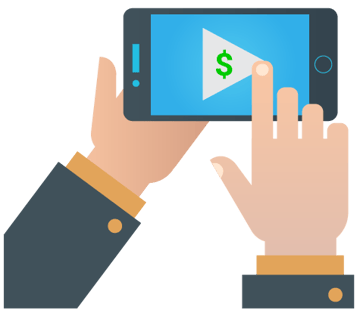 What's in the Guide
For all the effort poured into online video, one big question still lingers: where's the money? We surveyed industry-wide to learn how your peers are tackling monetization, where they find success, and what their plans are for the future. With our data in hand, we're here to show you how to create revenue streams from your videos.
In our new whitepaper, you'll learn:
Strategies for monetizing your videos on social, your own site, and beyond
How your peers in the industry are successfully drawing revenue from video
The industry-wide challenges monetization presents
The strategies publishers are turning to for the future
...and plenty more!
Find the best strategy for pulling revenue from your online videos. Download our new guide today!